Graphic design is a collaborative discipline involving the manipulation of images and text to effectively communicate a message. Some common uses of graphic design include advertisements, logos, magazines, product packaging, and web design.
Why do you need a professional graphic design?
Corporate logos
Print advertisements
Internet Advertisements
Menus, Brochures, Folders, Flyers and Business Cards
Billboards
All of your Design Needs
Why do I need a logo ?

You create a perception of a successful companyYour competition already have a logo
Some businesses failed because of bad logo
Helps with your promotional activities
Logo is your company's visual signature
You connect better with your clients
Your clients connect better with your products
You increase your recognition
It helps to remember you and your services
Logo creates positive emotions
Helps to associate you with the products
Better than written text
9 tips for choosing a logo

Keep it simple
The most Disastrous logos are ones that try to say too much about the company.
Eye catching
A successful logo should be iconic and memorable, encapsulate the traditions, the reality
and the aspirations of any organisation.
Love it or lose it
You will be looking at this logo every day for the foreseeable future, so pick something you will like tomorrow, next year, and on the tenth anniversary of your business.
Perfect big or small
Your logo may be reduced, enlarged, colorized, or printed in black and white over the course of your business, so make sure the logo you pick will look perfect in any incarnation.
Make sure the dress fits the occasion
Your logo will give people the first impression of you and your business, so make sure it reflects your
identity, tone, and service.
Colours are key
Choose colours (black and white counts) that reflect your corporate identity and appeal to your potential customers
and clients. Colours match certain industries so get hold of a professional to find out what colours will represent your company well.
Don't choose the wrong icon
A great logo should express the spirit of the business or individual. Don't fall in love with a logo that you know is not right for the services or products you are selling.
Versatility is key
Your logo must look good on a variety of promotional materials, including letterhead, business cards, signs, stickers, magnets,or even a web site,so make sure it is versatile.
Also, be sure it will show up when faxed or photocopied.
Get feedback
Show your logo to respected friends, family members, and acquaintances. If they don't respond positively,
ask them why.Ask what the logo "says" to them. If it's what you want people to say about your company, you could be on the right track.
How to capture an idea and find inspiration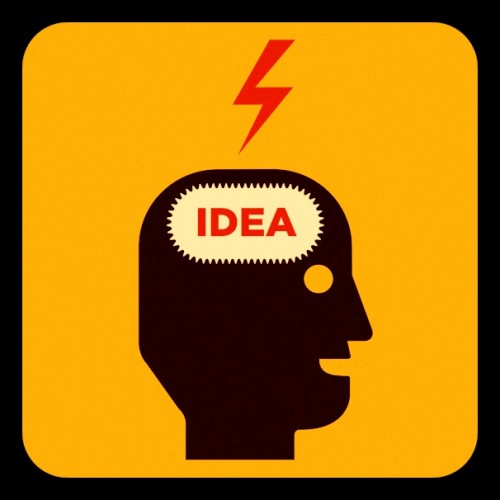 I would like to share with you some thoughts about my way of finding an inspiration and stay creative and how I capture and process my design ideas.
As you know ideas come to us in the most unexpected moments of our lives that is why you need to be prepared to capture them before they go away. Here how I do it:
I carry a small notebook and pen wherever I go. This simple step will let you capture your ideas whenever you are not at home or your design studio. You will be able to review your ideas later
I also capture my ideas using modern media devices. Smartphones allow you to take decent pictures and record videos as well as capture your voice.
Do not rely on one medium though because electronic devices tend to let us down sometimes.For example the bttery might go unexpectedly flat or there is not enough memory. So always keep something alternative. Camera and notebook or voicerecorder and an Iphone.
Keep your ideas in separate folders. I use following categories to store my design content: logos, graphics, product design, future visions. It is very easy to get quick access to the specific project instantly without hassle when I need to.
Review your ideas from time to time. I allocate a certain amount of time only to reviewing my old materials. Very often in this process I come up with some new ideas that are even better that the original ones.
Convert your physical sketches, notes in to digital format. I have come up with much faster and more effective way of convertig projects from a paper to digital format. I use a digital camera instead of a scanner that takes time to warm up and it is very time consuming to use. I also recommend using an image browser that allows you to tag each photo or add a small descrption so that access to your project is much faster.
Where do I find an inspiration?
The best way to find the inspiration is to leave your work enviroment. Go for a walk, start running, cycling. Just stay away from your present work environment. Most of my cool ideas came when I was on the move.The change of your environment can stimulate your brain and generate some new ideas related to places you are going to.
Listen to what other creative people have to say, read books, find out how other people do things and learn from their experiences. I personally listen to audiobooks instead of reading because it allows me to leave my work place and do something else at the same time like going for a walk or run.
Investing in professionally designed marketing materials instantly gives your business an image upgrade.
Investing in professional graphic design services also shows your prospects and clients that you value yourself and your services enough to invest in them, so they should too! Think of it this way, if you don't value yourself enough to invest in professional materials for your own business, which will help you build your bottom line, how can you expect anyone else to value your services or products enough to pay for them?
If you are concerned about cost, look at the total needed and figure out how many products or services you will need to sell to earn your investment back. Or better yet, how many you need to sell to save enough to invest in high quality professional design.
Remember, it only takes one bad impression or one bad experience to lose a prospect or even a client forever. Consistent, custom design and compelling marketing materials help your business appear professional, credible, and dependable. They are also are your best client attraction tool.
When high quality design is combined with an attention-getting headline, targeted copy that speaks right to your target market, and an irresistible call to action, you will begin to pull your ideal clients right to you!
How do I choose a (GGD) Great Graphic Designer?
Trust your first impression
The best way to establish if you are dealing with a great graphic designer is to remember your very first impression of his/her work. Remember that if your impression was positive this is very likely that the same way your clients will feel whenever they come across your company's logo or website. Great work always makes great impression.
Multiple choice
Be sure that a great graphic designer will usually come up with multiple ideas to help you choose what is the best for you.
That is a real insider secret of the industry.
Make sure they ask you a lot of questions
By asking questions a great graphic designer tries to get as much information as possible about your problem.
Hand made sketches
As it was in the old days a great artist creates his artwork by hand. That way you can be sure that
the artwork is unique and the person you are dealing with has a real talent, is to check if he or she does his/her sketches by hand. A lot of mediocre graphic designers use ready made templates that can be easily recognised by an experienced designer and the outcome is often very average.
Of course a great graphic designer uses computer software too but only to fine tune his unique artwork.
Do contact me at
tsyoknya@gmail.com
Tsyok Design (SA0313282-T)
No 26, Jalan Tp7/E,
Taman Perindustrian Sime Uep,
47620, Subang Jaya, Selangor


Case Study, Knowledge, Notes, Tips